24seven ADVERTISING
24seven ADVERTISING is formerly known as Thompson Signs Ltd. Wes Thompson has been promoting billboard advertising for decades. Anyone familiar with the corridor from Warman to Prince Albert has seen our work. North, east, and west of Prince Albert too. Actually, they have seen our customers' messages.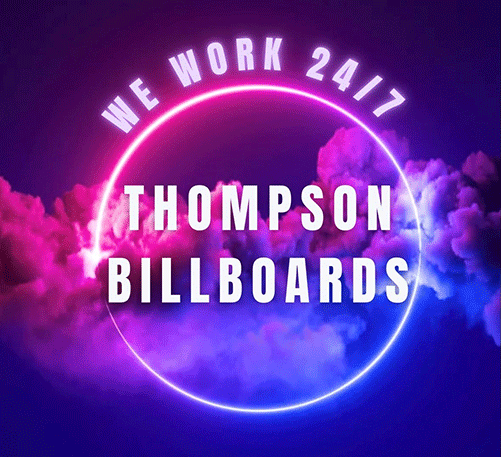 24seven ADVERTISING
Our new name reflects our commitment to promoting your business and brand.
24-hours a day, seven days a week. We don't live in a 9-5 world any longer. Your message needs to be available 24/7.
Call us to discuss a campaign for you.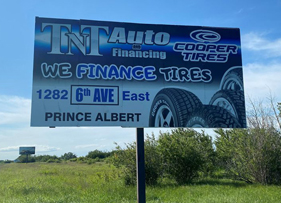 We offer two different sizes of billboards at various locations in central Saskatchewan. 10' X 20' and 10' X 40'. You can display a BIG message or a REALLY BIG message. Our creative department develops full-colour graphics on 10MM coroplast. It is a weather-resistant surface that really makes your message pop. For even more impact we can produce your ad in reflective colour.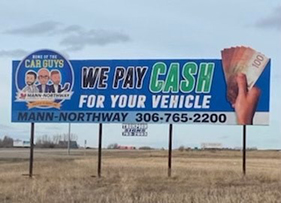 Extend your reach and make sure your message is loud and clear with our 10x 40 super boards located in Duck Lake. Reach travellers in both directions heading north or heading south. These super boards are 1/2 way between Saskatoon and Prince Albert. We have you covered !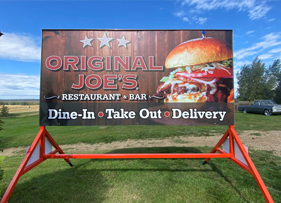 For businesses with more grounded promotional goals. 24seven ADVERTISING has 5′ X 10′ portable signs that actually stand on the ground. Ideal for highlighting landscaping, parking, office rental and so much more. Types of business, events, or promotions are almost limitless. These boards bring your message right down to eye level. Professional development of the sign is included in your agreement. The message can also be updated quickly and cost-effectively. Call us to discuss your promotional needs.



$40
As little as $40/week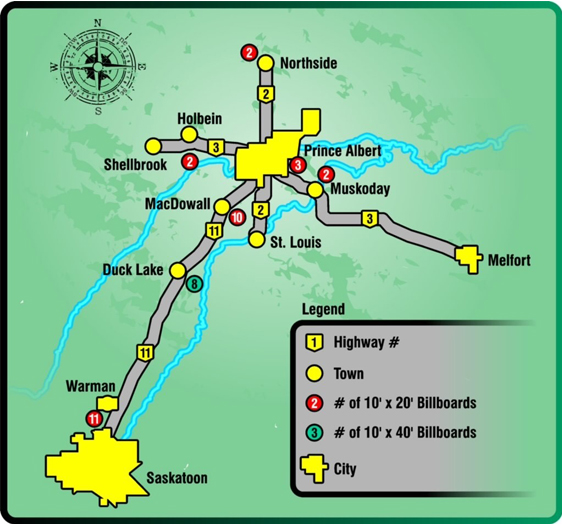 Locations
Our billboard network Stretches from Warman right up to Northside. We have over 10 faces in Warman, 8 by Duck Lake, 4 by Muskoday, and 2 each by Holbein and Northside. Prince Albert is considered to be the gateway to northern Saskatchewan. We have that gateway surrounded by our customers' messages.
We can build a cost-effective campaign for you.
Call us today:
Tavin Thompson – 306-960-5977
or
Wesley Thompson at – 306-961-4482.
New Billboard Corridor by Macdowall
10 new 10×20 Billboards
Call for Availability
Book Now
Advertising space on our billboards is limited. Our campaigns generally extend in monthly increments. If our availability allows you can book shorter campaigns or longer campaigns. We obviously prefer the longer campaigns but that's just business. We invite you to call us to discuss your plans. We have decades of experience managing effective campaigns for our customers.
Call us today:
Tavin Thompson – 306-960-5977
or our office at – 306-961-4482.