24seven ADVERTISING has a network of signs at various locations in central Saskatchewan. We currently have 43 billboard faces. 24Seven ADVERTISING is expanding to 70+ faces in the near future. Our current locations are as follows. We have over 10 faces in Warman, 8 by Duck Lake, 4 by Muskoday, and 2 each by Holbein and Northside. Our expansion will add 15 new billboards, 30 new faces north of Prince Albert.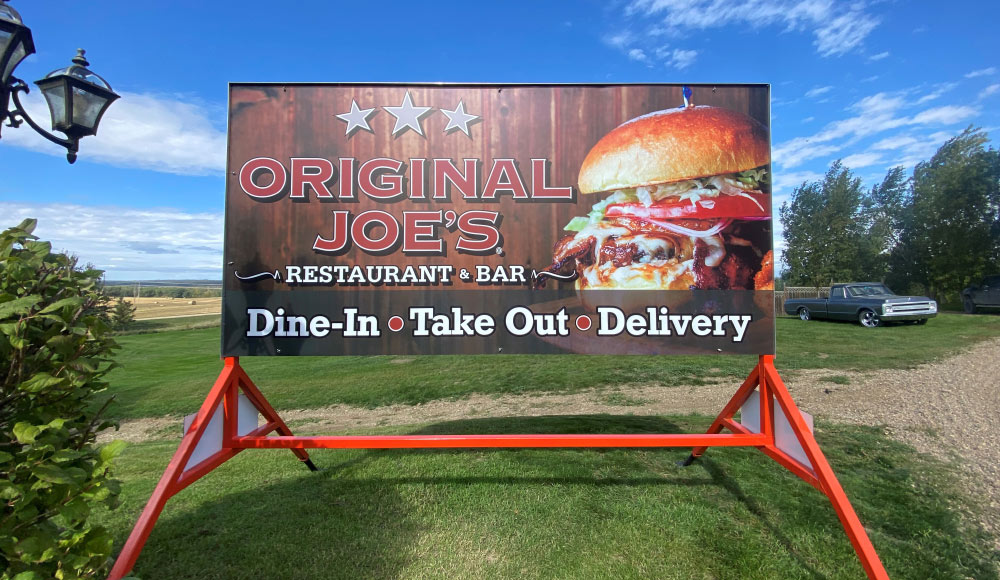 Our locations have high visibility to local traffic as well as tourist traffic. Your message can plant the seed for the farming community. It can satisfy the hunger of a busload of tourists. It can be a public service announcement.
Prince Albert is the gateway to northern Saskatchewan. 24seven ADVERTISING has that gateway surrounded by our customers' messages. We can build a cost-effective campaign for you too. Call us today at 306-961-4482. Advertising space is limited so we recommend that you call now.
New Billboard Corridor by Macdowall
10 new 10×20 Billboards
Call for Availability
Sign Map
For billboard details per location please click on the RED or GREEN circles.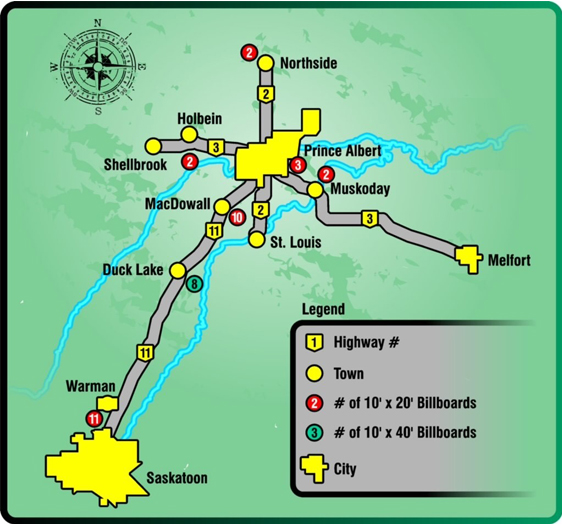 10' x 20' Billboards
10' x 20' Billboards
10' x 20' Billboards
10' x 40' Billboards
10' x 20' Billboards